According to the Impactrics Assessment Survey, many alumni relations programs from around the world are putting foundational structures in place as they begin to engage alumni as volunteers and donors. There are some very strong programs that have sustainable structure and programs however they continue to work on metrics and further opportunities for engagement.
The strongest programs have data management systems that track alumni activity and allow for robust communication on an on-going basis. Programming areas are more varied as they reflect institutional culture and priorities.
What is the greatest challenge faced by alumni associations within educational institutions? The need for more resources to develop robust organizations based on volunteer leadership. Some institutions do not have the contact information for their alumni or need better tracking of engagement while others need more resources for stewardship of volunteers and donors.
The average score on the Impactrics Assessment is 38% with a high score of 77%.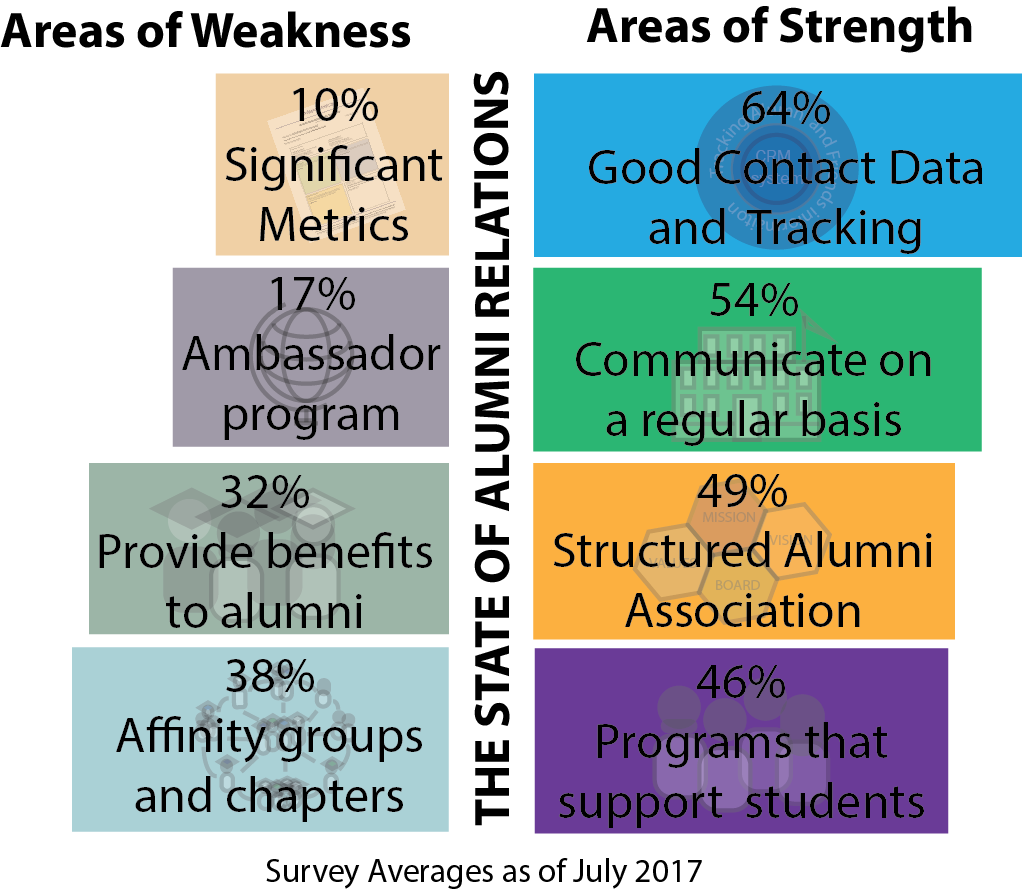 What are your alumni relations Impactrics? Take the survey by clicking here.