Impactrics Analysis
Finding Directions for Growth
Using the Assessment to Guide Your Next Steps
   What are your strengths?                                                                                                      What should be your longer term goals?
What are your areas of greatest opportunity?                                                                         How should you engage your alumni?
   What are critical issues that need to be addressed?                                                     Do you have a robust leadership pipeline?

....What should be your next steps? Let an analysis of your program help guide you!
Get the Dashboard analysis of your Level 1, Level 2 or Organization Assessment score to help you decide what to do next to improve your alumni relations efforts.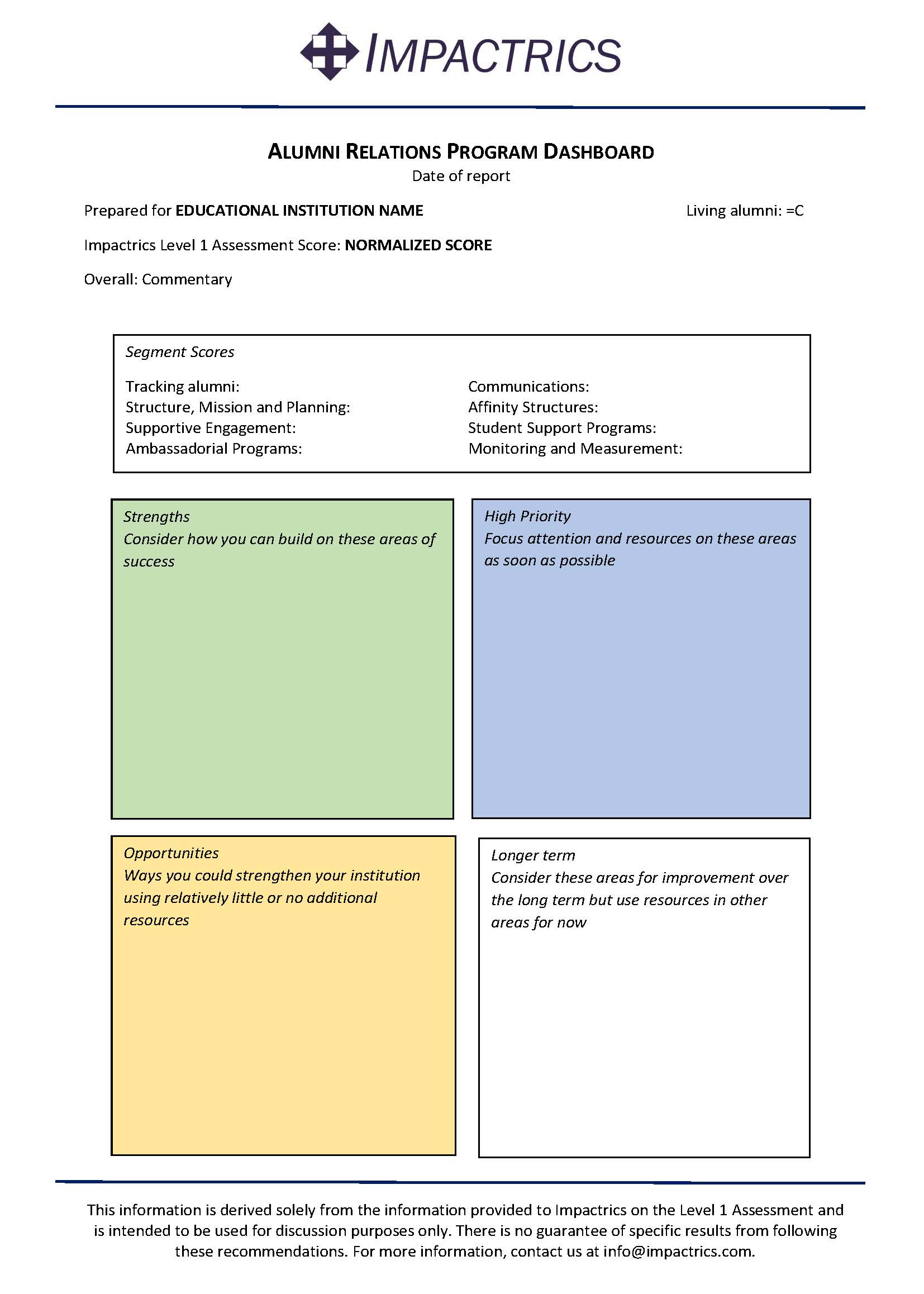 There is a $295 fee for the first preparation of a Level 1 or Level 2 Dashboard that is customized to your organization based on the answers you provided in the Assessment questionnaire..
There is a $495 fee for subsequent preparation of the Level 1 or Level 2 Dashboard which includes a progress report and trend analysis.
There is a $195 fee for preparation of the Organization Dashboard.
Once you order the Analysis, it takes a few days to prepare the report. You can expect the report to be in your email within a week. You can order the Level 1, Level 2 or Organization Analysis here.
Impactrics is happy to work with you in developing your alumni relations efforts beyond the report. Feel free to contact us about further support at info@impactrics.com or through the Contact Us form. If you have the analysis prepared, the $500 (or $200) fee will be credited toward any consulting fees.