Constituent Data (CRM)
+ Alumni Organization IT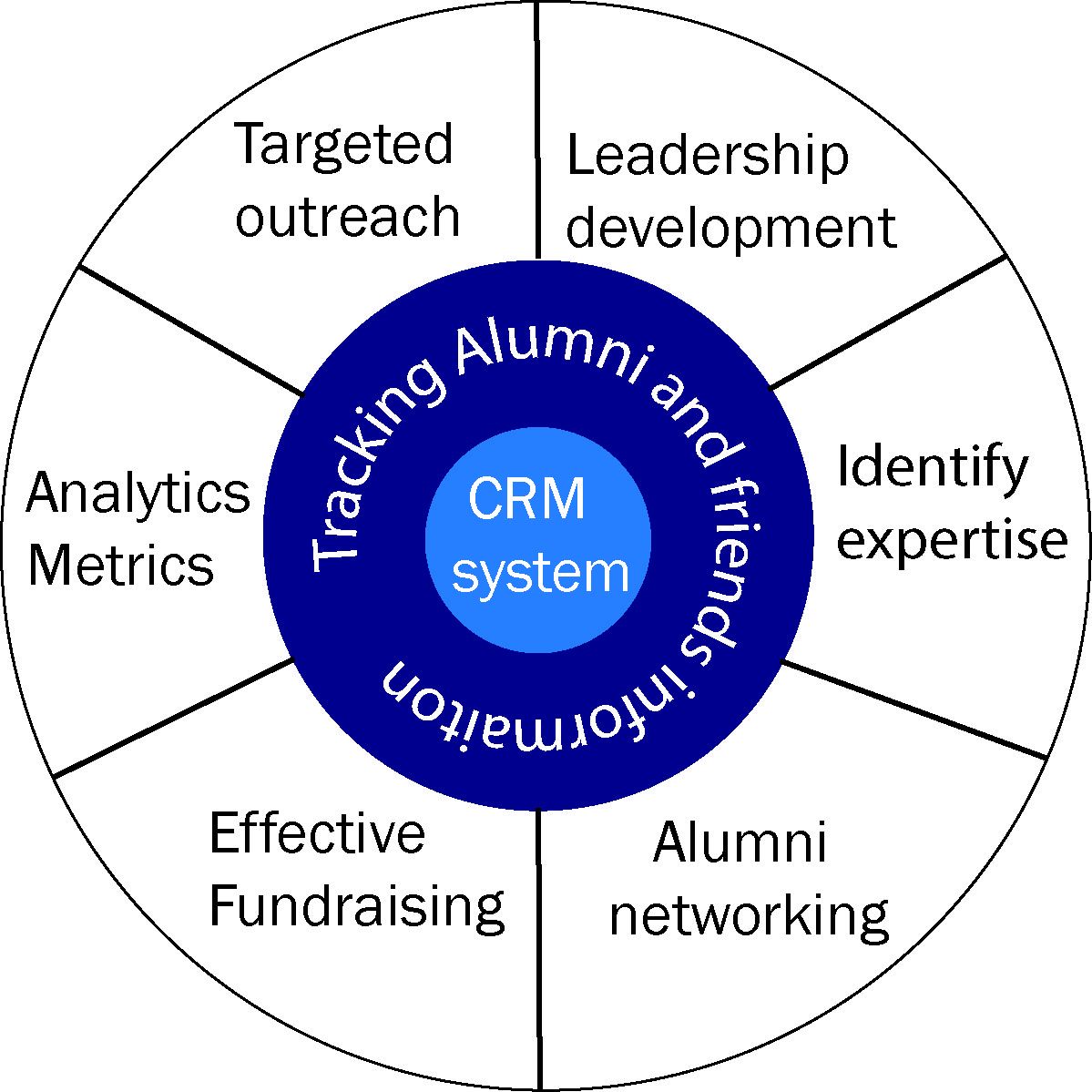 A Customer Relationship Management system (CRM) is crucial for an institution in managing and analyzing alumni and constituency interactions and data. with the goal of improving relationships, assisting in strengthening relationships and driving engagement. CRM systems are designed to compile information on alumni and institutional friends across different channels which could include the website, telephone, live chat, direct mail, social media and other forms of engagement. CRM systems provide the underlying system for a comprehensive contact system for your alumni base as well as detailed information on personal information, engagement and giving history, leadership interests, and concerns.
Here is a list of CRM platforms for reference:
Alumni Rx
Blackbaud
GreenRope
Member365
Pipedrive
RaisersEdge
SalesForce
For every educational institution there may be tens or hundreds of alumni associations such as regional chapters and affinity groups. Each of these associations needs tools and support as well. Here are a few entities that provide technology to support alumni organizations with features such as websites and event management:
Alumni Spaces
iModules
Inclusion in any of these lists is not an endorsement by Impactrics or anyone connected with Impactrics. It is provided solely for reference.
To submit the name of an entity for either list or to place an ad on this page or on the website, email info@impactrics.com.